Mrs Green's Natural Market Grand Opening Preview Party
On August 17, 2015 New Yorkers celebrated the Grand Opening of Mrs. Green's Natural Market, a new all-natural, organic grocery store located in the West Village neighborhood of Manhattan.  According to their website, Mrs. Green's Natural Market is "a local chain of neighborhood natural and organic grocery stores based out of Westchester County, NY". The opening preview party showcased the chain's latest new store location at 585 Hudson St, conveniently located near public transportation and the West Side Highway. Guests were given the opportunity to explore the store and sample well over 20 organic and natural products. Organic colorful produce and fresh organic drinks and foods were the highlight of the event and vendors were available to answer questions about their individual brands. Along the way, I learned more about products I already use (the representative for Garden of Life was very helpful in explaining their product line) plus I discovered a few new brands I will likely be purchasing in the upcoming months.
Garden of Life – Great products. Very helpful & knowledgeable representative.
Local Foods Rule – Gotham Greens has some of the best Butterhead lettuce in town
It's worth mentioning that this was my first time inside a Mrs. Green's Market. Mrs. Green's Market carries many of the same products as Whole Foods and comparing them is inevitable, although there were some key differences. First, compared with Whole Foods, Mrs. Green's West Village store is remarkable for its large street-level windows, thereby permitting sunlight to flood the first level with a generous amount of natural light. Personally, I prefer natural over artificial lighting, especially during the winter months. The West Village store has an upper and a lower level, with stairs leading to the lower level. This layout is more reminiscent of the Trader Joe's store on W72nd street, except there is no escalator/cart system. Mrs. Green's Market's store itself is remarkable for an overall airy, bright and clean atmosphere with well-organized aisles.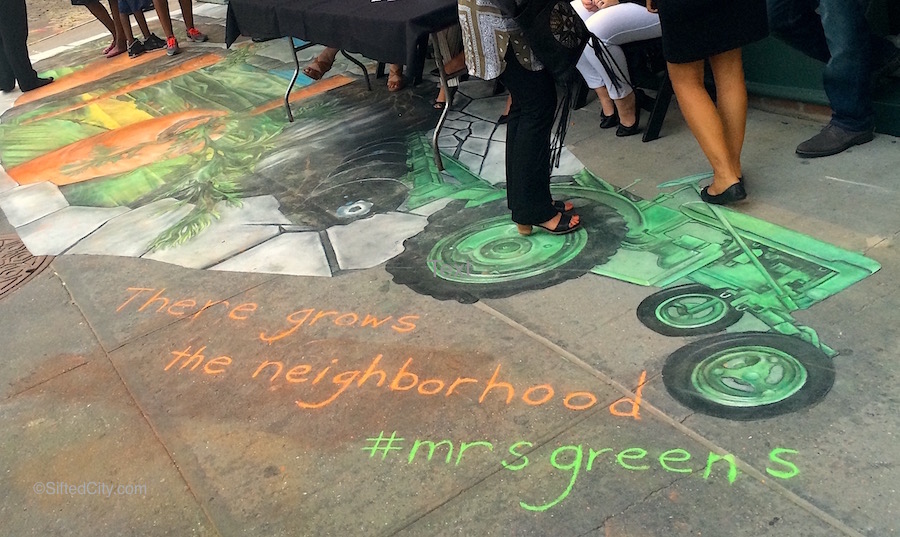 During the opening party, fresh food and produce were located on the first level, as were soaps, olive oil and other products one might need to just pop into the store to get on your way to someplace else.  Pantry items such as pastas, beverages, dried goods and sauces plus restrooms were located on the lower level.  In many ways, Mrs. Green's Market reminds me a lot of Whole Foods Market, except Mrs. Green's feels less corporate and more like a neighborhood store. Mrs.Green's also offered different fresh and local food selections. Mai Sushi, Kibberia mediterranean, Beecher's Handmade Cheese, Shanesville produce, Hepworth Farms, Gotham Greens, Chloe's Soft Serve Fruit Co, Stumptown coffee, Scandia and This Pie Is Nuts!  provided delicious food samplings on the first level. The store's lower level also had several great products (please see our photos below).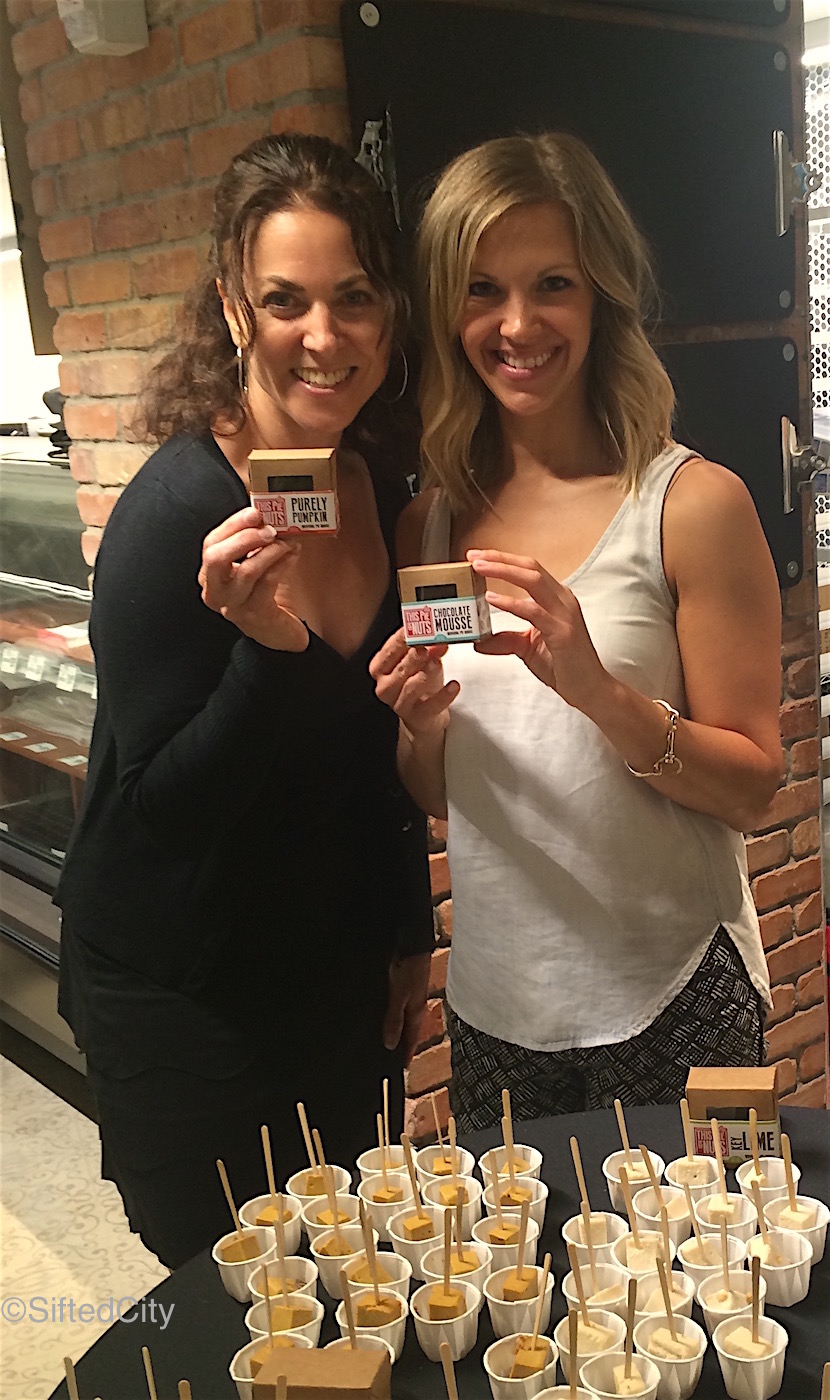 Along the way, I discovered two new beverage brands I've never tried before– Trickling Springs organic milk and Hal's New York seltzer water.  Although completely different, I really liked both products; I  imagine that if you combined the two and added a some chocolate syrup, you'd probably create the world's best egg cream!
Off in the front corner of the store, a live band played instruments while guests enjoyed the food and festivities. The music was excellent and enhanced the store's natural laid-back feel.  To get a better sense of what the event was like, I've included a few more pictures.  In summary, with its convenient location, great selection of natural and organic products and accessibility, Mrs. Green's Market is a welcome addition to the West Village.