June 14, 2016 Williamburg, NY — South African Tourism and Mumford and Sons launched "Johannesburg – A South African Experience" in New York City.  Held at the Okay Space art gallery, Mumford & Sons and Gentlemen of the Road is a free pop-up exhibition showcasing a curated selection featuring the band as well as top talent from South Africa.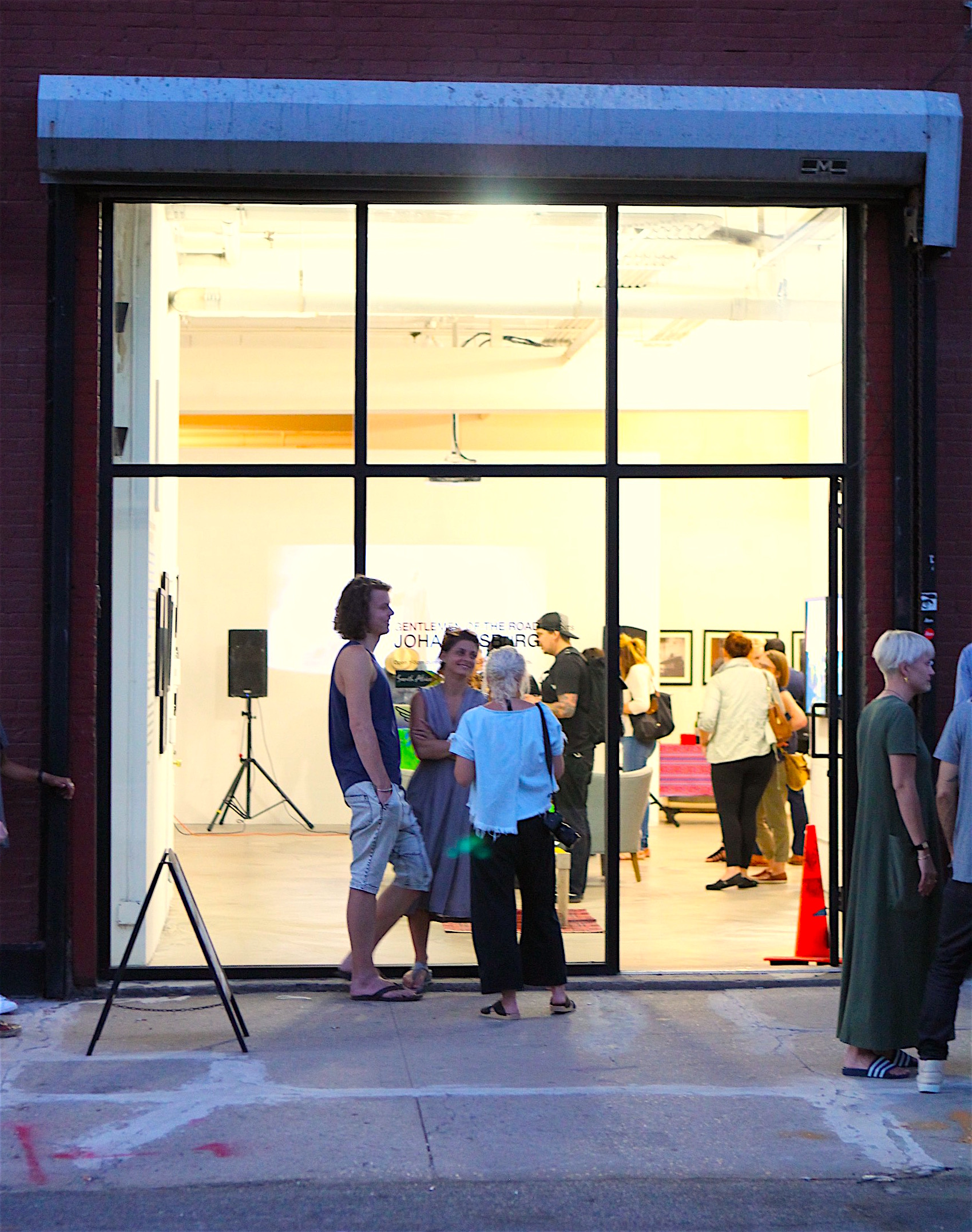 The official launch began with a pop-up party on June 14th, celebrating South African culture & placing a spotlight on some of South Africa's best artists and photographers featured in the gallery. The exhibition displayed behind-the-scenes photography and an exclusive first time viewing of the band's documentary tour footage. Also included was a South African wine tasting with a broad selection highlighting the excellence and diversity of the region's wines. A full daily event schedule for the exhibition is available online.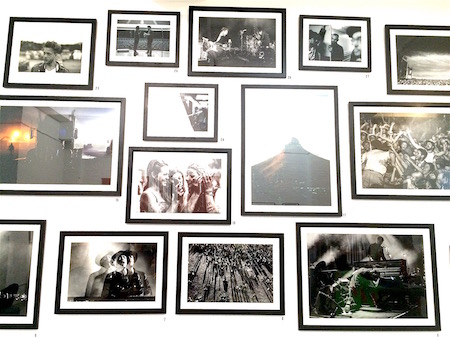 The venue schedule includes intimate live performances from Beatenberg, DJ sets and selection of live music. Also prominently featured is an evening of film with work by acclaimed South African directors, curated by Johannesburg independent cinema The Bioscope. The pop-up will follow the release of the band's 'Johannesburg' mini-album with Baaba Maal, The Very Best, and Cape Town's favourites, Beatenberg on the 17th June. Recorded at the South African Broadcasting Centre in Johannesburg over an incredible 48 hours in February 2016, the band's 'Johannesburg' mini-album's success is further highlighted by six wild, sold-out shows of the country.
Mumford & Sons: "We had such an amazing time touring and recording in South Africa that we wanted to share our experiences and shine a light on the vibrant, creative culture we have grown to love out there. The appetite for live music is huge and the youth culture is exploding with energy and rejuvenation, so we want to show that off."
The pop-up will be open to fans through Mumford & Sons' sold out headline shows at Forest Hills Stadium on June 16 and 17, through until June 19.
Johannesburg – a South African Experience at the Okay Space, Brooklyn is hosted in association with Okayafrica and South African Tourism.
South African Tourism – "It is thrilling to see (and hear) the impact that South Africa's lively music scene and spirited people made on Mumford & Sons during their recent visit. We are excited to show their fans why there has never been a better time to #MeetSouthAfrica and experience the country's vibrant culture and warm hospitality." Bangu Masisi, President, South African Tourism North America
Watch a live performance of There Will Be Time filmed in Pretoria here
Mumford & Sons headline Forest Hills Stadium, Queens on the 16th and 17th June.
From their website:
"South African Tourism is the national tourism agency responsible for the marketing of South Africa as a preferred tourist destination."
"Okayafrica connects a global audience to the African continent through compelling content and high-profile cultural events. The leading media company of its kind, Okayafrica is a multi-faceted hub—a lifestyle brand, an online magazine, a bespoke content producer, and an events producer. Most of all, it is a community of readers, artists and creators that uses the Okayafrica platform to bridge Africa and its diasporas. Okayafrica is the only platform truly capturing the breadth of the continent's unprecedented youth culture boom."
More information on South Africa's rich and diverse culture may be found at www.southafrica.net. Also on Twitter @SouthAfrica and @VisitSouthAfrica on Instagram and Facebook.