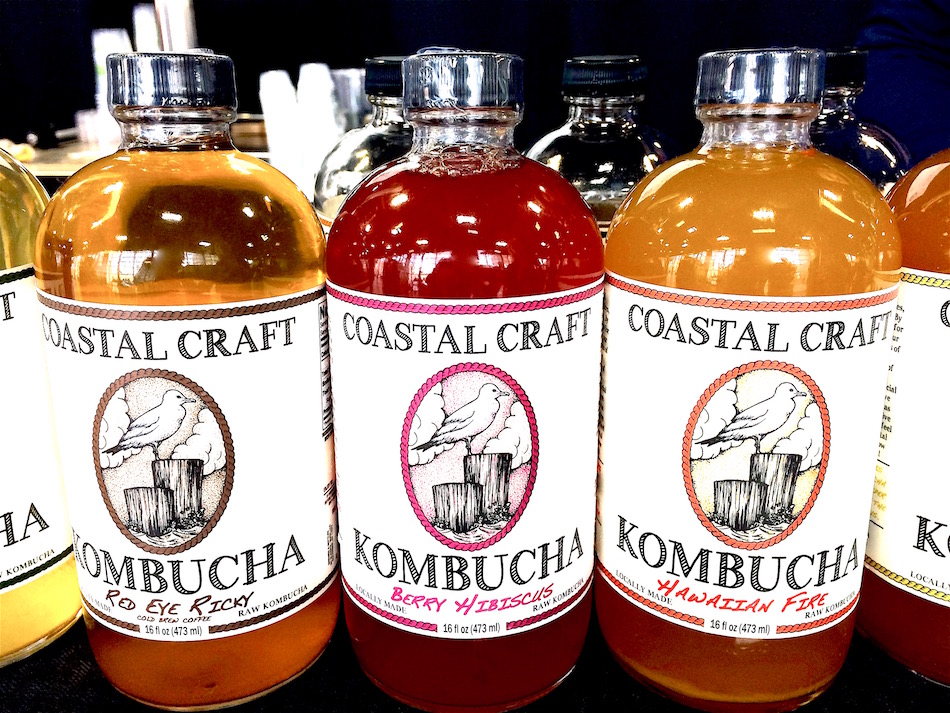 NYC celebrated its first ever fermentation festival on Feb. 25, 2017. Held at the Brooklyn Expo Center in Greenpoint Brooklyn, The NYC Fermentation Festival spanned across a variety of food & drink selections focusing on all things fermented, including:
 Fermentation Expo – 30+ vendors from which to sample and purchase fermented goods for onsite consumption or available for purchase – food exhibitor participants included the following exhibitors: Fuhmentaboudit!, Mama O's Premium Kimchi, Barry's Tempeh, BAO Cultured, Contraband Ferments, NY Fermentation Meetup, Ferment Ferment, Wisco Fresh & more
 Participating breweries included Brooklyn Brewery, Strongrope Brewing,Flagship Brewing, Coney Island Brewery, Chelsea Craft Brewing Co., Kelso Beer Company, Big aLICe Brewing, Lineup Brewing, Wartega Brewing, Kings County Brewers Collective, Interboro Spirits & Ales and more.
Educational Programming – fermentation seminars and demonstrations
NYC fermentation meetup groups/organizations to share information on home brewing methods
Brewnity – NYC's local homebrew clubs
Adult fermented beverages – NYC made beer sold by the glass
Fermentation information & activities for families & children including a popup workshop
A Live podcast recording – Episode #200 of Fuhmentaboudit! on Heritage Radio Network
Stuf'd and Empanada Sonata's food trucks outside with food available for purchase.
We were there in search of new & delicious food to try & buy. Below are just a few of the delicious items we tasted & brought home to enjoy.
The NYC Fermentation Festival ended at 3:30 pm allowing for a two hour break before the start of the next event also held at the Brooklyn Expo – the NYC Beer Week Opening Bash Invitational which began at 5:30 pm. The latter event featured unlimited samples from over 50 breweries from across the USA.  All event proceeds benefited The NYC Brewers Guild and JustFood.org.