Think you know everything about French wine? Maybe… but then there is Jura. The first time I ever heard the name "Jura" I had no idea what it referenced or even how to pronounce it. As is usually the case, I stumbled upon Jura completely randomly while shopping on a Saturday afternoon. I had just finished carefully selecting a large collection of gourmet foodstuffs from Mario Batali's Tarry Market & had some time to spare.  As I wandered towards the exit, I passed by a small corridor connecting to their adjacent wine shop. Both an asset & a curse, I've always managed to fend off prejudging even the most obvious of things. And yet somehow I managed to ignore the wine shop on each and every trip except for this one time. As I entered it, I spotted a young man rustling with papers behind a small counter. Initially we almost seemed to avoid each other. He seemed busy & I really didn't want to buy anything. I was only curious. Scanning the aisles & the shelves, I surveyed the usual assortment of wines, sherries, liquors and ports. A few scattered barrels filled with an assortment of bottles seemed plain & uninspiring. Then I noticed a small section of organic wines so I went over to take a closer look. The man I'd spotted earlier suddenly appeared behind me and asked "Can I help you? Are you looking for anything in particular?" I turned and replied "I have no idea." He laughed "that's ok." "Well," I said "I'd like something organic or biodynamic or just interesting. And it has to go well with food." "Ok," he said and directed me towards a nice Italian organic wine from the Puglia region. "Great, but I'm looking for something different, unique," I said. "How about this?" he replied and pulled out a large dark bottle with the words "JURA" on it. "How do you pronounce that?" I asked. "Ju-RAH," he replied, "we only have a few of these left in stock, after that, it'll be completely sold out. It's by Jacques Puffeney – he's one of Jura's most famous vignerons and he retired recently. These are some of the few remaining bottles we have & they are selling fast! " I wondered if he was jiving me. But he had an honest face & he clearly knew his wines. I took the dark bottle & placed it in my basket. I took a few more moments, paid & left the store. When I arrived home, I prepared dinner & decided to open the bottle right then and there. This way, if it turned out to be bad I could return it. As I went to open my first bottle of Jura, the first thing I noticed was the bottle itself – it was a heavy sturdy piece of glass with the letters JURA set into it. It also had an old fashioned bright red wax seal. I had no idea how to open it. So I googled it & saw Chowhound's video "How to Remove Wax Wine Seals – CHOW Tip." The video shows someone placing the corkscrew straight through the wax. Beneath the video in the comments section, one person wrote "WOW!!!!! A MAJOR BREAKTHROUGH FOR MANKIND!!!!" another wrote "This is bs" and one guy with the screen name "Johnny Love" threw in his 2 cents "Guys, guys you can clearly tell this video was meant for Sarah Palin." Nice. I put the metal screw through the wax and removed the cork. A shower of bright red wax spewed into the air and onto the counter. I quickly swiped the mess onto the floor and poured out half a glass. I like to get the first taste asap and then let the wine sit & develop as it airs. And so I tasted my first Jura. Beautiful & bright, it was an experience. Looking at the bottle & bright red liquid in the glass, I discovered there was a mystery to Jura. I decided to look into it a little more. Located in the mountains of eastern France, Jura is a wine region known for its unique & distinctive wines — most notably the Sherry-like vin jaune and typically sweet vins de paille. Just when you think you know everything, along comes wines like these.  I sincerely believe oenology or the study of wine is one of those kinda fields that could keep you occupied for a lifetime & there'd still always be something new to discover.  The world of wine is an endless universe.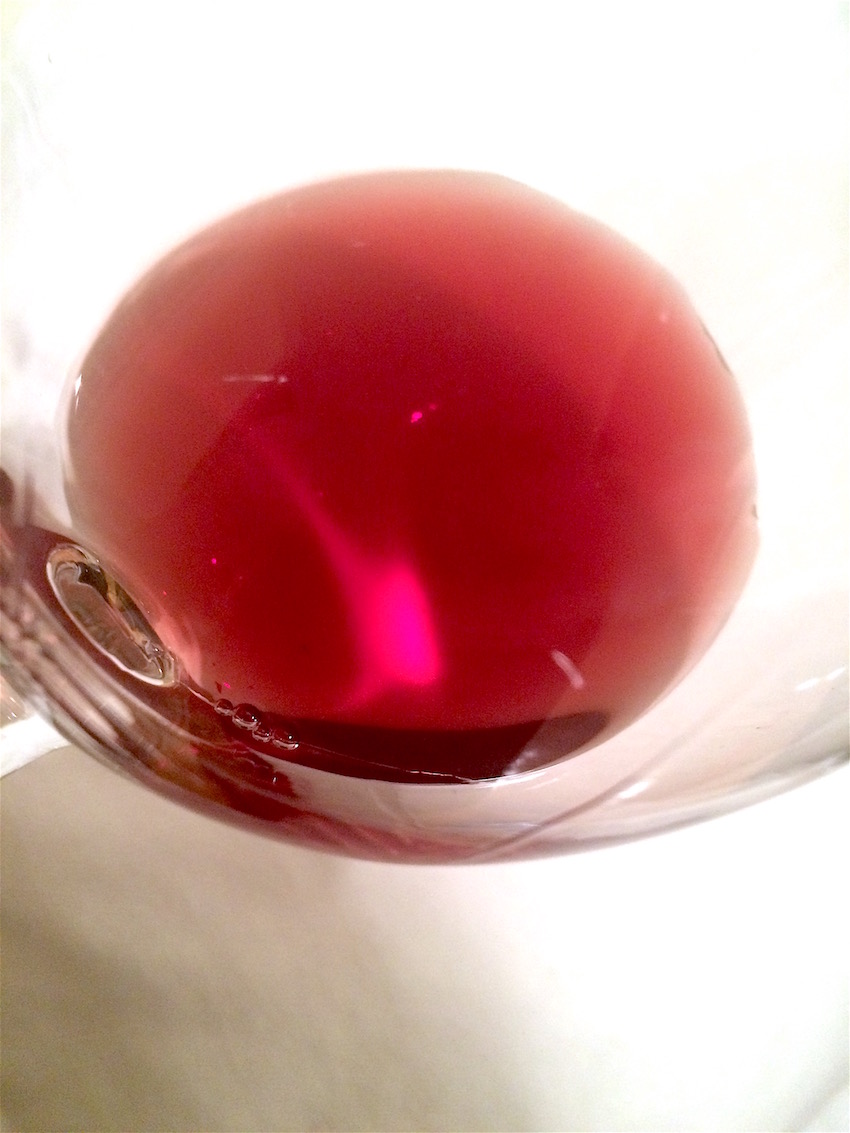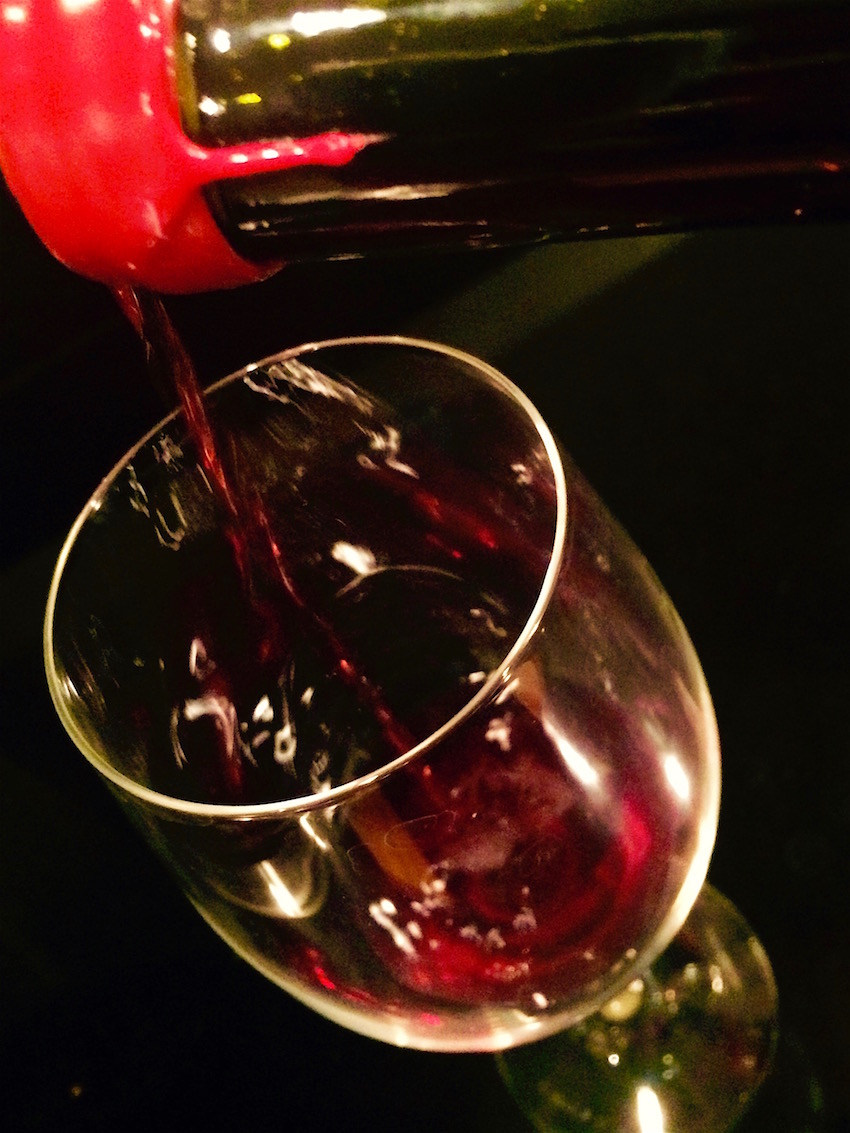 In order to learn more, I began to research books specifically covering the Jura region of France. One of the most well-known authorites on the subject of Jura is Wine Writer Wink Lorch. With a career spanning more than a quarter century, Wink Lorch has devoted her life to the subject matter of the Jura and the surrounding winemaking regions. She has recently come out with a new book called "Wines of the French Alps – Savoie, Bugey & Beyond," and by some good fortune decided to promote it at a free event in NYC at one of the city's finest wine stores, Chamber Street Wines. From their newsletter : "Wink Lorch, is making a rare appearance in New York City, and we are delighted to host her in the store on Friday, April 7th, from 5-7pm. She will be here promoting her upcoming book. In addition to pouring a selection of some of our favorite wines from the Savoie, Wink will be signing copies of her previous book, Jura Wine, the definitive guide to all things Jura. Below are copies of her first book for sale, as well as the wines from the Savoie that we currently have in the store. We look forward to seeing you on April 7th! Tim Gagnon."   Considered one of the best books of the subject of Jura wine's, Wink Lorch's book  "Jura Wine: With Local Food and Travel Tips" began as a kickstarter campaign & received rave reviews. Since I know so little about Jura wines or the region,  I figure it's a great way to start learning about the region & what makes it so unique.
For more information on Wink Lorch & her upcoming book signing with accompanying wine tasting may be found on the Chambers St Wines website.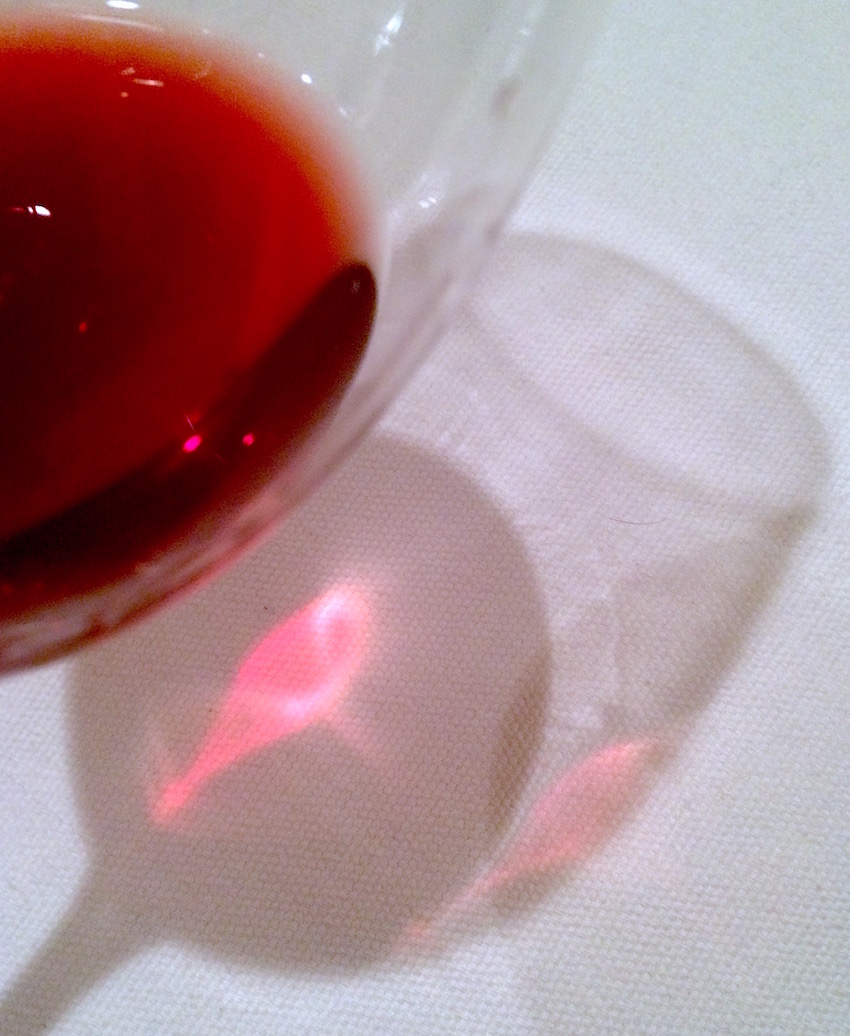 For a good laugh, read the comments section for this video on "How to Remove Wax Wine Seals."   Hashtag "drunk internet trolls."