The Best of NYC – A Taste of Fifth – Park Slope Fifth Avenue BID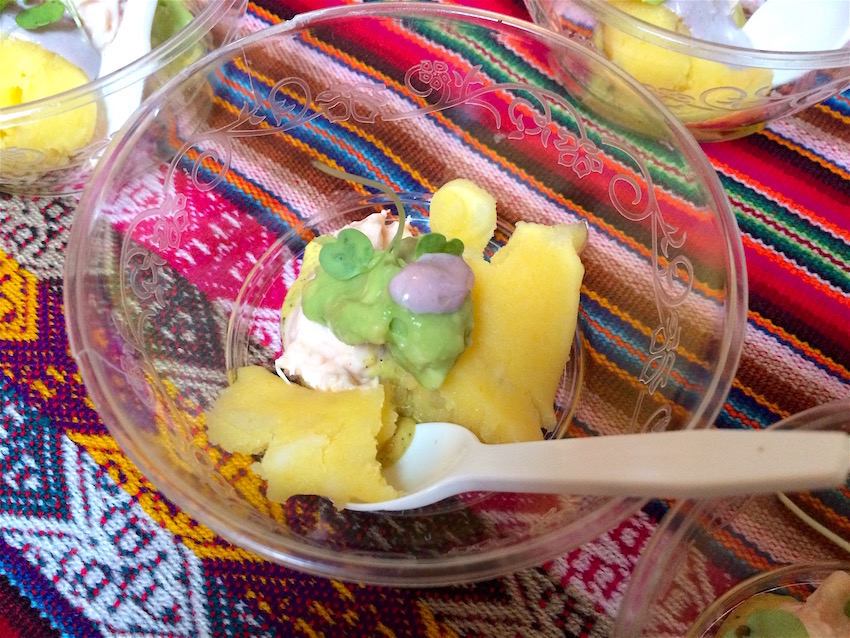 On the evening of April 4, 2017, hundreds of people gathered at Brooklyn's Grand Prospect Hall to enjoy Fifth Avenue's restaurants and more at this celebrated annual event. A Taste of Fifth represents one of the most extensive and diverse food tasting events in New York City. Tickets were sold online for $60 of which $20 was donated to a charity of the participant's choice. Last year, I heard about this event but was unable to attend. This year I did go and will say that as far as events go, A Taste of Fifth is a great deal! The ticket price not only includes generous samples from many local restaurants and bars, but also a live band and some great entertainment – drummers, dancing and more. Even on a rainy Tuesday night, it was still a great party. There was ample seating (with tables overlooking an elegant ballroom) and enough time to enjoy yourself. I was able to try most (but not all) of the food.
If you couldn't make it, no worries. A friend and I tried most of the items – here are our favorites from the event: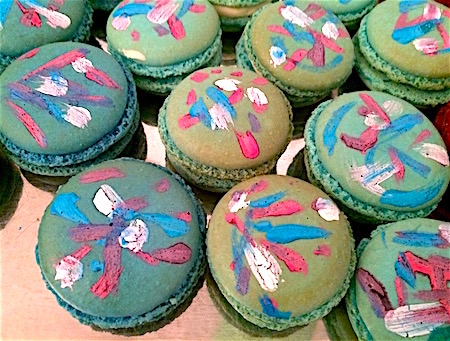 Du Jour Bakery's cookies combined sweet deliciousness with an artistic flare.  These cookies vanished quickly as they were a real crowd pleaser.
Next – Empanada Loca – definitely one of the top food choices as evidenced by guests waiting in line to try one of their 100% delicious empanadas.  Admittedly, I don't even like empanadas but these were really really good.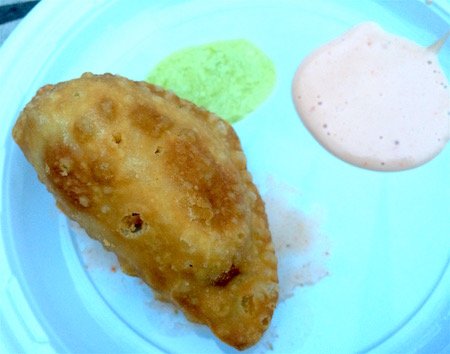 Empanada Loca also handed out FREE empanda gift cards to each guest.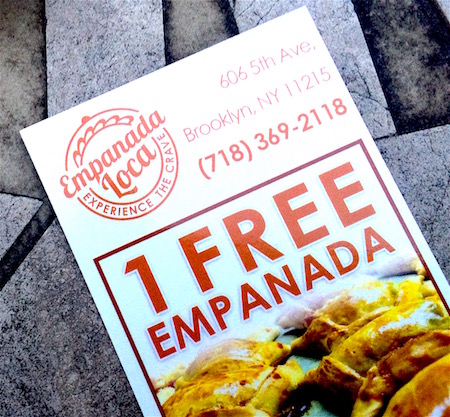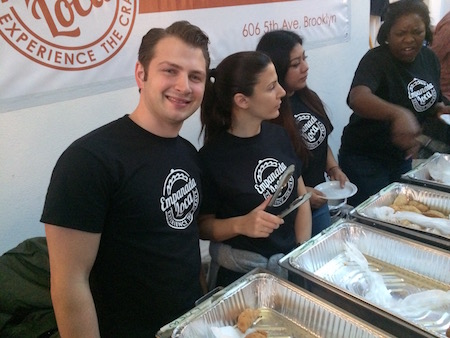 After sampling the empanadas, I headed over to Palo Santo's fresh tortilla taco station. This restaurant was also very popular with a long line of guests waiting to sample one of their tacos. There were two meat choices – lamb or pork. Another option was a simple cheese taco.  Tortillas were pressed by hand and fried on the spot. A nice assortment of toppings were also provided. It paired well with a low key Rose wine (courtesy of Acme wine & spirits – another favorite) from the table located adjacent to the taco station.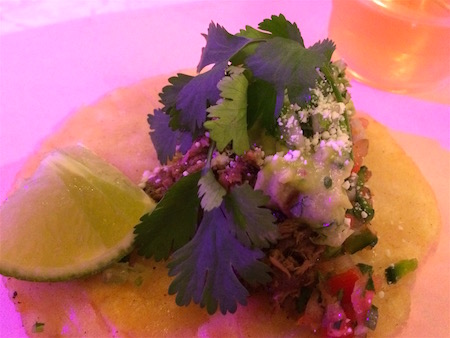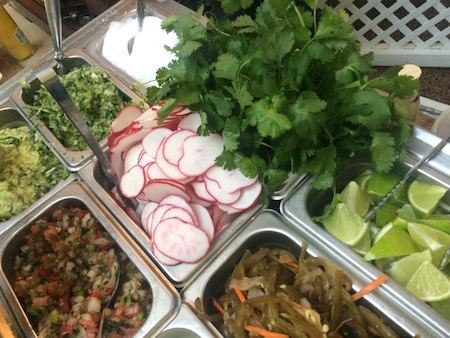 Fresh & made on the spot – delicious hot tortillas. So good.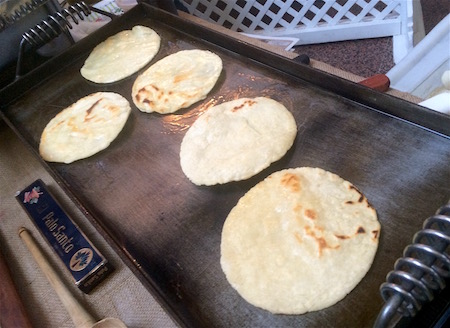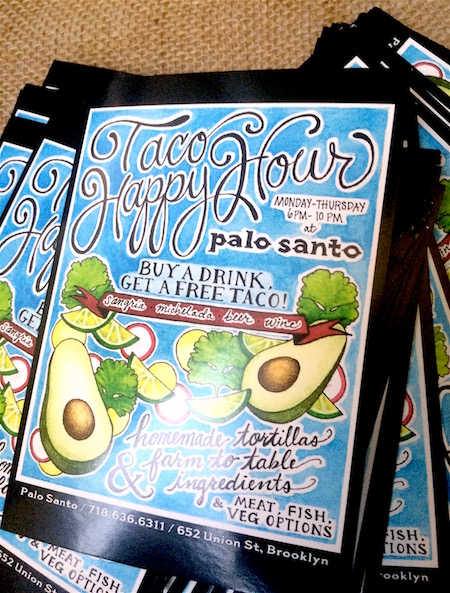 The tacos also went well with the wines provided by ACME Wines & Spirits, including a very nice Malbec.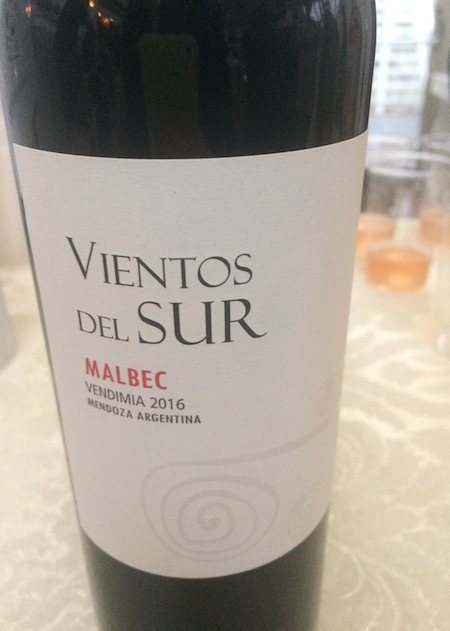 And the Malbec wine was a nice compliment to the rich but always tasty Artichoke Pizza.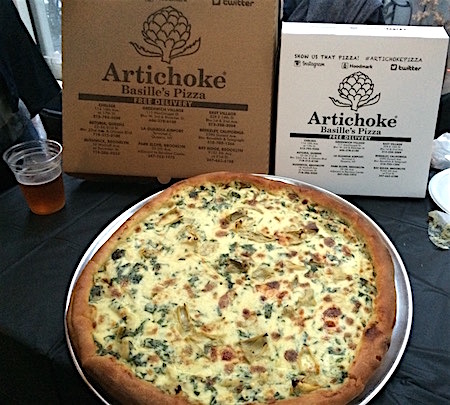 While walking around, I found another well-known & frequently visited spot was Calexico. Yum.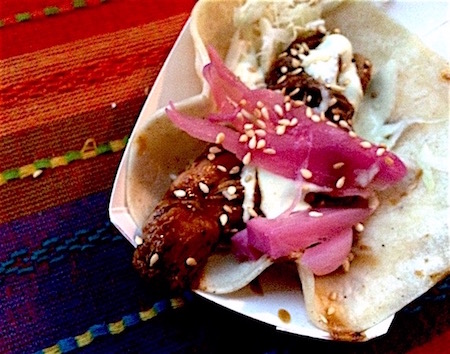 In keeping with a Latin American theme, I headed over to Surfish Bistro. I really loved their fresh chili foam & food. And their drinks too, including a Pico Sour by Tabernero.  The cocktails & food at this station were exceptional, particularly the ceviche.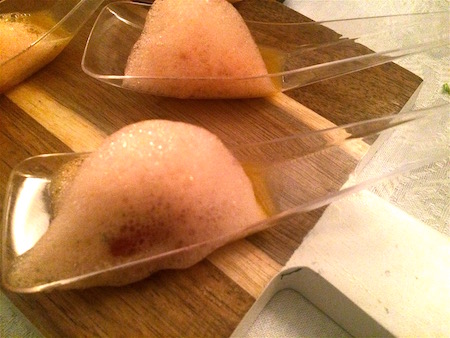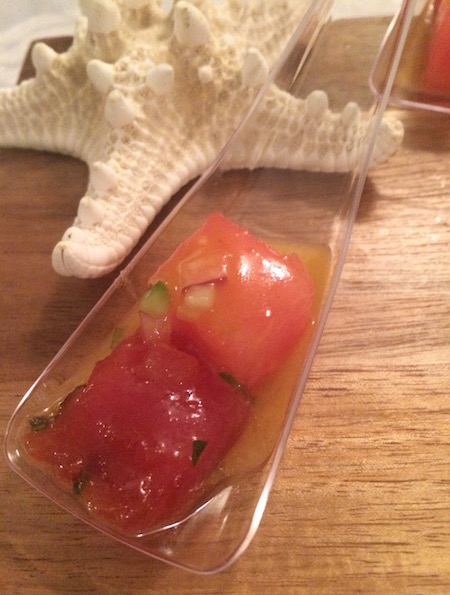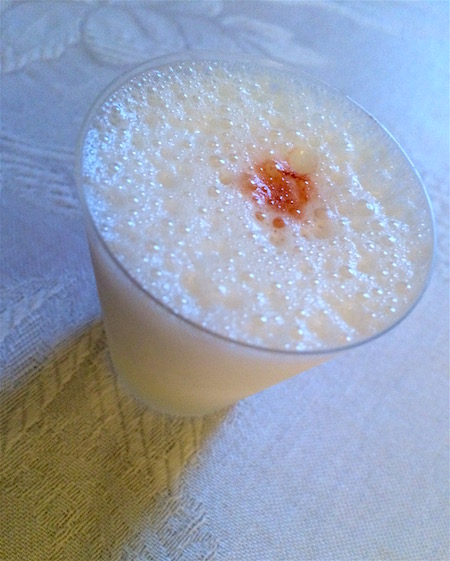 Next – Bogota Latin Bistro offered a dish I'd never tried before & it was gooood. Their Platanos Rellenos dish was very different but enjoyable. Preparations such as this are one of the reasons I go to food tasting events – to discover and try new things.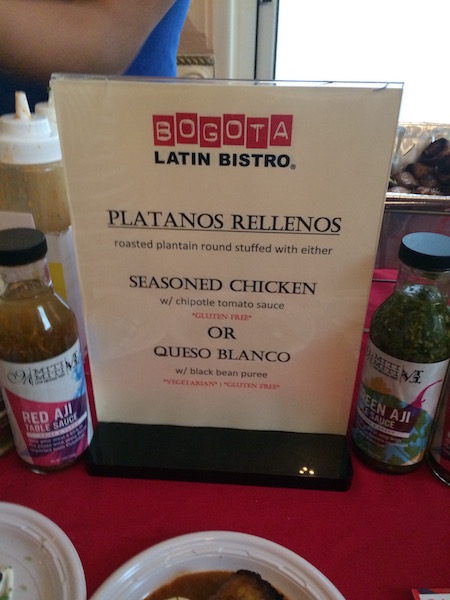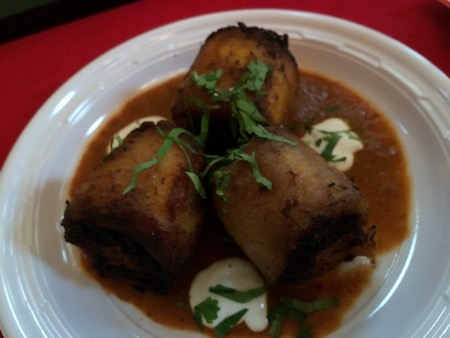 For pure cuteness & one of the prettiest bagels, check out these bagels by Bagel World…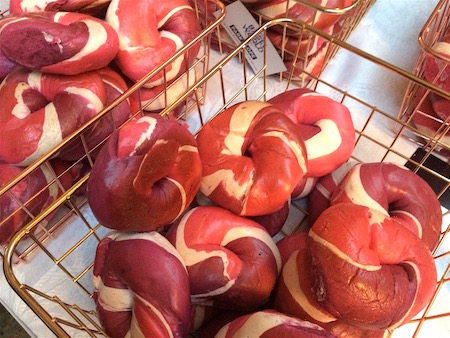 While checking out the bagels, I overheard someone raving "it's the best thing I've tried yet" about the sushi over at Kizuna.  I tried one bite and was hooked.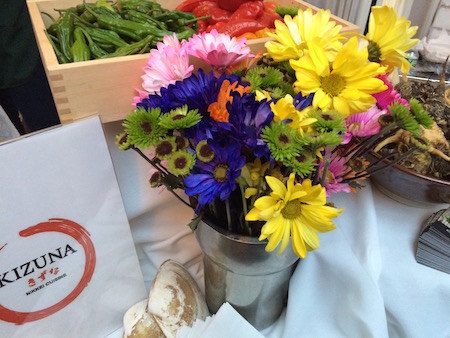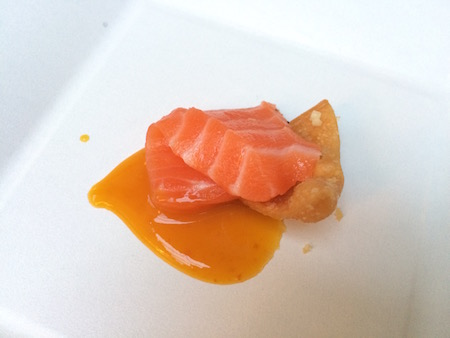 Also excellent was Loki Lounge – check out their beautiful display for the shrimp and polenta dish. It was as delicious as it sounds. Candles, elegance, romance….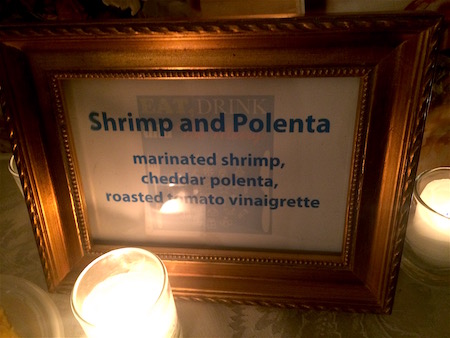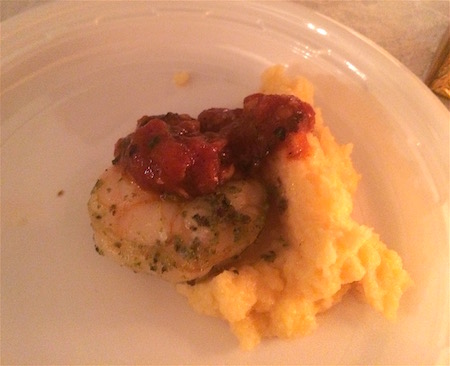 On a lighter note, the salads by Wild were very refreshing. Fresh salad is not always available at food tastings so it's a good thing they were there serving up some fresh greens.
For dessert, I headed over to L'Abero dei Gelati & tried the hazelnut. Very nice.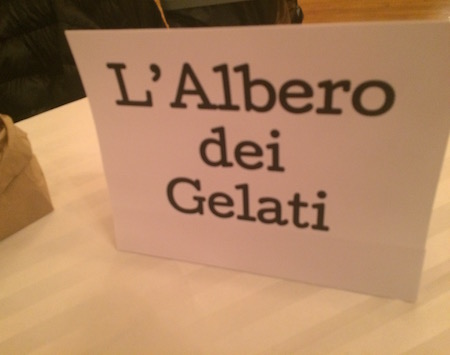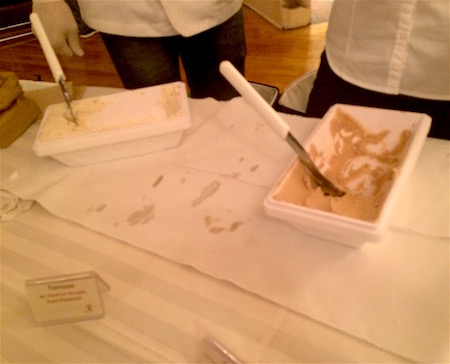 Located nearby was Everyman Espresso serving up Old-Fashioneds in a whole new way.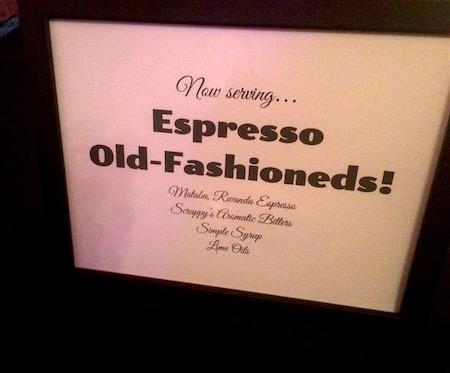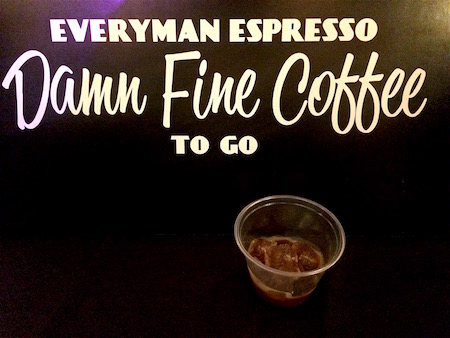 There were also several excellent beers at the party & some great brats over in one corner by Jake's Handcrafted. I tried one and returned to take a photo but they were all gone.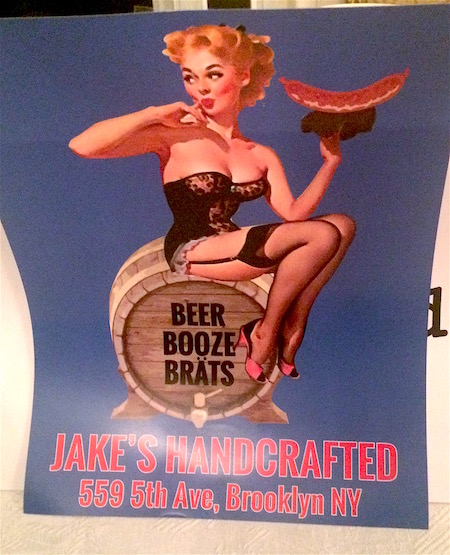 There were plenty of drinks to go around. Fresh Direct spirits and wines had a great selection & a very nice Pinot.  As for cocktails, Coco Roco served up their Porton Pisco punch & it was fantastic. They even were kind enough to provide guests with the recipe (see photo).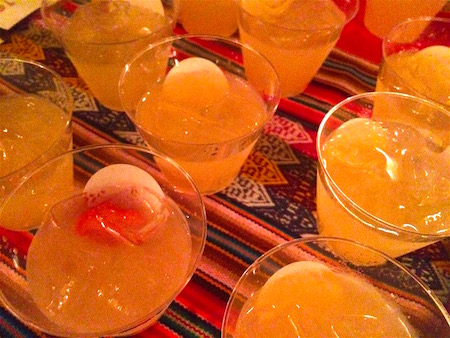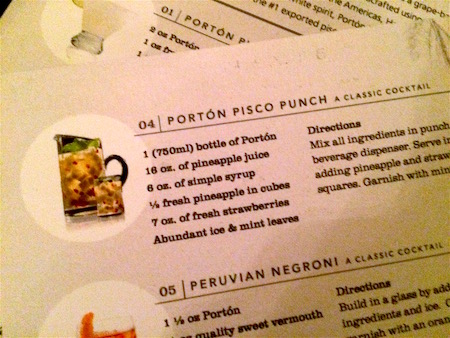 Midway through the event there was a musical performance. The drummers and band were such an unexpected (and great) surprise!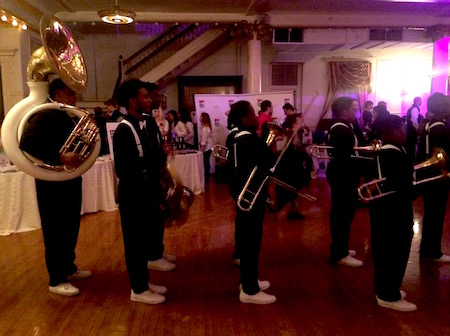 After dancing a bit, I was back to the desserts. Buttermilk Bakeshop's bright display of desserts tasted as good as it looked.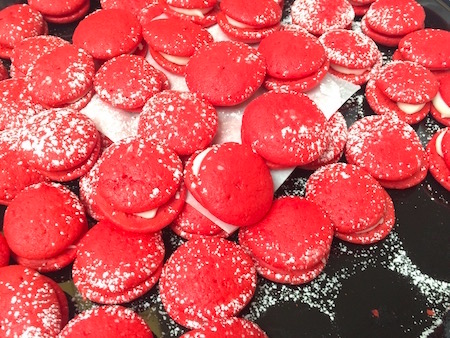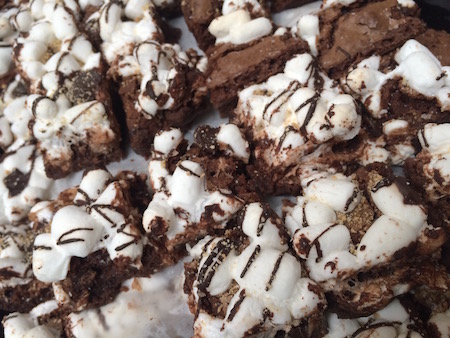 Also along the dessert trail I encountered Sky Ice's Thai ice cream. It was a perfect way to end the night.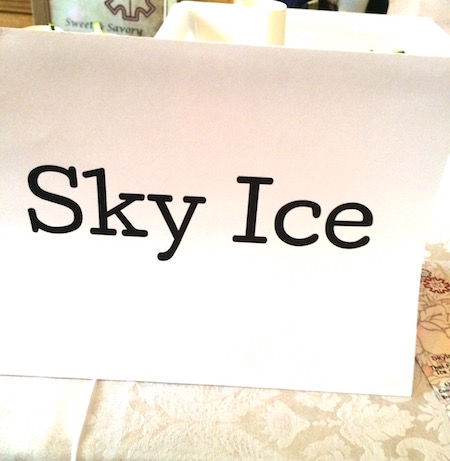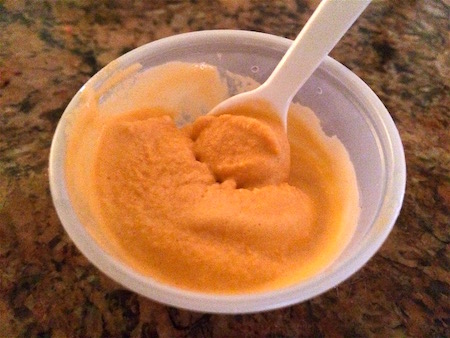 For more information on A Taste of Fifth and other happening events in the Park Slope neighborhood, you can visit the Park Slope Fifth Avenue BID website. More and more is happening in Brooklyn & some of the best events & top values are there, so don't miss out.