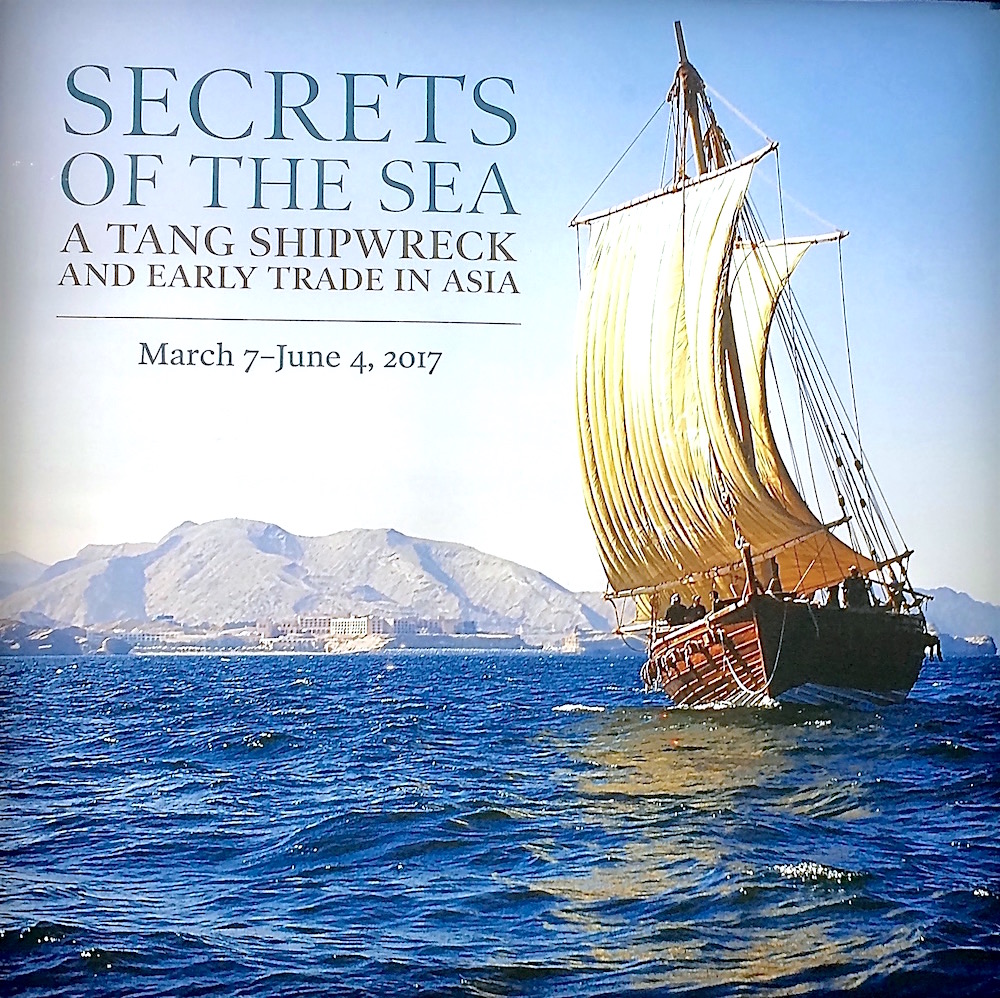 New York, NY  – Asia Society celebrated Asian Pacific American Heritage month with an evening of free admission to the museum, exhibition tours, live music by DJ Royal, drink specials, and a tea tasting. While some guests mingled & danced on the main level, others proceeded upstairs to view the extensive art collection and exhibits. One of the highlights of the evening was a complementary tour of the latest exhibit "Secrets of the Seas: A Tang Shipwreck and Early Trade in Asia."  The exhibit showcases a collection of rare and precious objects retrieved from a shipwreck accidentally discovered by Indonesian fisherman diving for sea cucumbers near Belitung island in the Java Sea back in 1998.  Containing over 70,000 ceramic items, its discovery and cargo confirmed the longheld belief that a vibrant trade once existed between east and west going back as far as the ninth century. The Western Asian vessel was constructed from planks sewn together and was originally bound for modern day Iran and Iraq.   Objects on display provide tangible proof of a robust trade between two great powers – The Chinese Tang Dynasty and the Abbasid Caliphate in West Asia. "Secrets of Sea" provides an unparalleled glimpse into the complex network of maritime trade of the ninth century and a unique chapter in history that might have otherwise been overlooked or forgotten.
Ornate ceramics with incredible detail remain intact & nearly perfectly preserved over the centuries.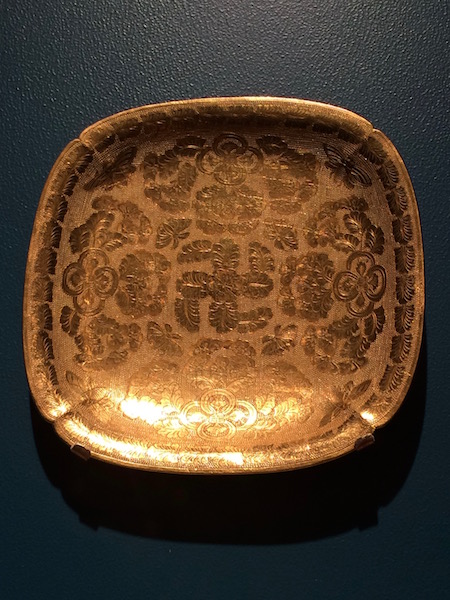 In addition to a diverse selection of ceramic items, the collection also contains opulent objects made of silver and gold.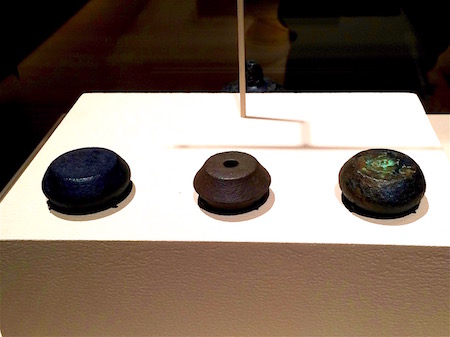 Also discovered — practical equipment such as this scale bar and weights for conducting business transactions along the trade route. No one knows whether a storm or some other random act resulted in the sinking of the Tang ship over one thousand years ago; the details regarding its ill-fated journey remain a mystery.