Clash City Tattoo is celebrating the release of Eddie McNamara's Vegetarian Cook book with free food samples from the book, booze, music and readings by some of the city's top writers:: Angel Colon (No Happy Endings, The Fury of Blacky Jaguar), Rob Hart (New Yorked, The Woman From Prague), Todd Robinson (Rough Trade, The Hard Bounce, Thuglit Publisher) and Jordan Harper (She Rides Shotgun, Love and Other Wounds). Copies of the book will be available for sale at the event. Try out a few samples– if you like them, buy the book & try them at home!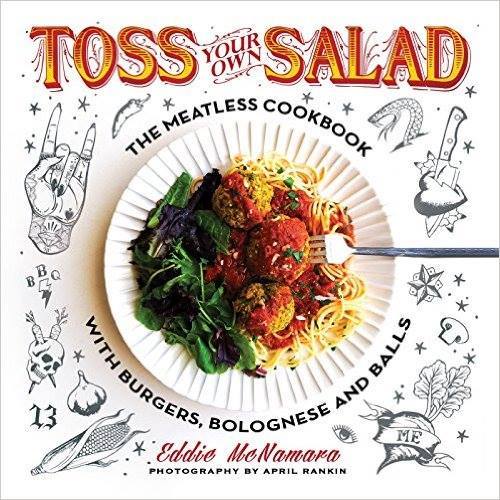 Don't miss "Toss Your Own Salad Book Release Party" Free Food & Booze, Hardcore Noir and The Only Vegetarian Cookbook That Matters.The party is scheduled for Saturday, June 24 2017 from 8 PM – 11 PM at Clash City Tattoo 273 E 10th St, New York, New York 10009 but call first to confirm !
For more info visit evensi.com.