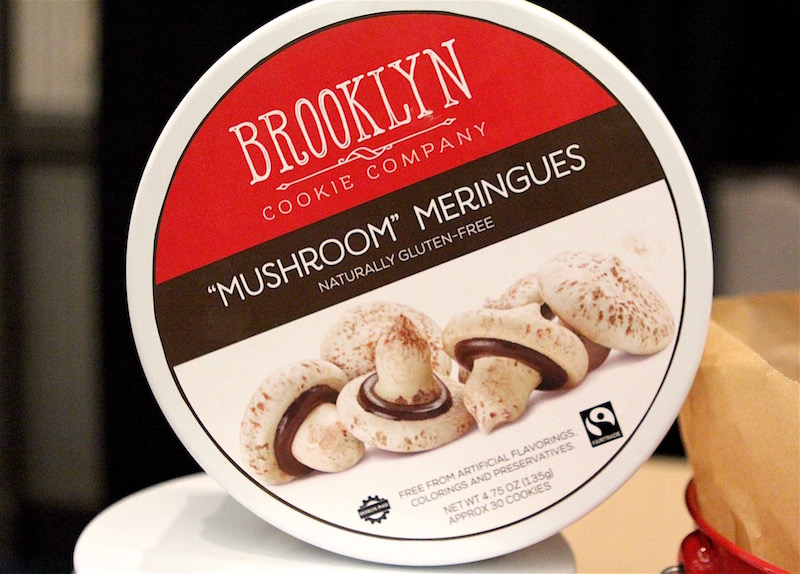 Handcrafted mushroom cookies by Brooklyn Cookie Company — creamy meringues held together by a dollop of dark chocolate and dusted in cocoa powder. Light, airy, and perfect year round. Use them to decorate a Yule log cake or simply fill a basket & enjoy!
Description:
Low Calorie
Lactose Free
Gluten Free
Vegetarian
Fair trade certified ingredients
Humane cage free eggs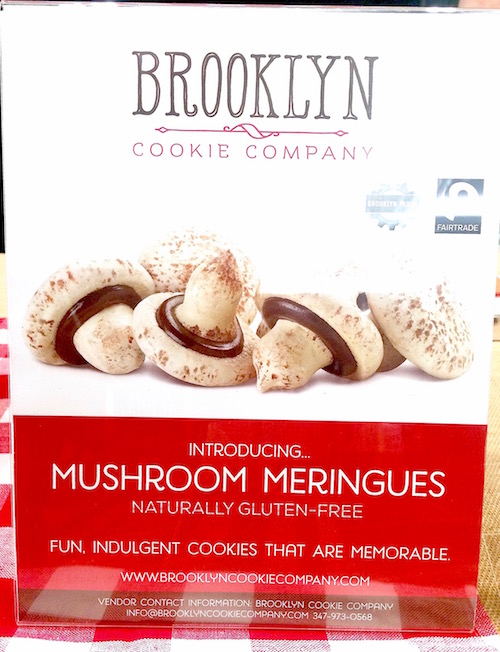 INGREDIENTS: Organic Chocolate (Cocoa Liquor, Cane Sugar, Cocoa Butter), Organic Cane Sugar, Egg Whites (certified humane cage-free), Vanilla (Vanilla Bean Extractives, Water, Alcohol, and Invert Syrup), Cream of Tartar, Sea Salt, and Organic Cocoa Powder (alkalized), Contains Egg.
ALLERGY INFORMATION: Contains Eggs. Manufactured in a facility that processes soy, wheat, tree nuts, peanuts, fish, shellfish, milk, eggs.