The Great American Eclipse is creating a nationwide frenzy with hotels in desirable viewing locations selling out months ago! On August 21 2017, this very unique total solar eclipse — one where the moon completely obscures the sun– will only occur at specific US locations.  An incredible and rare celestial event, eclipse chasers & fanatics are already geared up for viewing parties and celebrations. And you don't want to miss it because the next great American eclipse isn't due back until 2045! What to expect? Astronomer Glenn Schneider,  an admitted umbraphile or "shadow lover" has dedicated himself to the pursuit of eclipses with a record setting 33 eclipse events! He maintains a great list of eclipse viewing locations, dates and times from around the world on his University of Arizona web page. Umbraphiles take the total eclipse very seriously, emphasizing the importance of totality – "you can't see the stars and planets it you're not in the path of totality!" Which means if you're in New York, you're only getting a partial experience – about 70%. That's not going to stop the celebrations & many good events are scheduled to take place. Let's hope there's no CC (cloud cover) !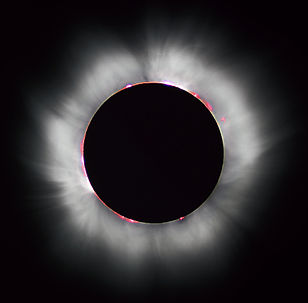 Solar Eclipse Parties & Events – New York Metro Area:
To enjoy the eclipse at a beautiful estate, look no further than the Solar Eclipse Event at the Vanderbilt Mansion. Several National Parks across America are hosting Solar Eclipse Viewing parties. The eclipse viewing party at the Vanderbilt Mansion on Long Island is reasonably priced & at a gorgeous historical site. Expect it to sell out quickly!
Next up on our list – The Museum of Natural History. Conveniently located & easily accessible via public transportation, the AMNH is having a special event at the celebrated Hayden Planetarium. Expect scientists & eclipse lovers at this event. Great for kids & free with museum admission! Check out the details at "Hayden Eclipse Special Event".
If you're looking to have a cocktail with your eclipse, head over to the Hotel Americano in Chelsea where they're hosting a rooftop poolside party – solar viewing glasses included. If you're into rooftop venues and art, the Metropolitan Museum of Art is another great option and you can visit the museum afterwards.
Across the river, Liberty Science Center is having an all day party in Jersey City. Their STEM team will be available to answer questions and provide scientific explanations. Later in the afternoon, following the eclipse will be a Pink Floyd Dark Side of the Moon laser show.
There are many other NYC viewing spots (Curbed.com has an excellent list) but the truth is New York isn't the place to be to view the eclipse, it's far outside of the path of totality(see map below). Which means you're not getting the full total eclipse experience. If you want to truly experience a total eclipse, travel is required. Where are some of the best venues?  If you can make it there, the Oregon Solarfest in Madras Oregon looks promising. Located on the eastern side of the Cascade Mountains, there's a better chance of viewing the eclipse in Madras. For the place with the longest duration of the eclipse on earth, head over to Carbondale Illinois where you can watch it as Ozzy Osbourne kicks of the eclipse celebration at Moonstock. Ozzy and a total eclipse? Sounds like things could get interesting! Carbondale is already home to the Southern Illinois University at Carbondale, known for its crazy parties back in the 1970's, so expect the 2017 Moonstock Eclipse Festival Celebration to be wild!
Whatever you decide, make sure to follow proper safety precautions whenever viewing an eclipse. The risk of eye damage and blindness is real (it's called solar retinopathy). NASA's complete guide on how to safely view the eclipse provides important safety tips. It also contains a useful list of reputable companies of eclipse glasses and solar viewers.  Amazon recently issued a recall on some eclipse glasses due to safety concerns. It's vital to make certain your viewing equipment is top notch so you can enjoy watching the eclipse comfortably & safely.