Founded in 2011, the Smorgasburg again returns to the delight of international foodies and locals from April through November. The Smorgasburg is more than a food market, it's a phenomenon. Featuring more than 100 local and regional food vendors and open every Saturday and Sunday, this year's Smorgasburg operates markets in Williamsburg and Brooklyn's Prospect Park. Attracting tens of thousands of local foodies, tourists and visitors each weekend, it is one of New York's top summer food experiences. So what's on the menu this year? Check out our photo gallery and see for yourself!
Ice Cream… served fresh & topped with toasted marshmallow – Bona Bona by "Chopped Champion" Nicholas Di Bona
Organic ice cream by Blue Marble… flavors of the day menu…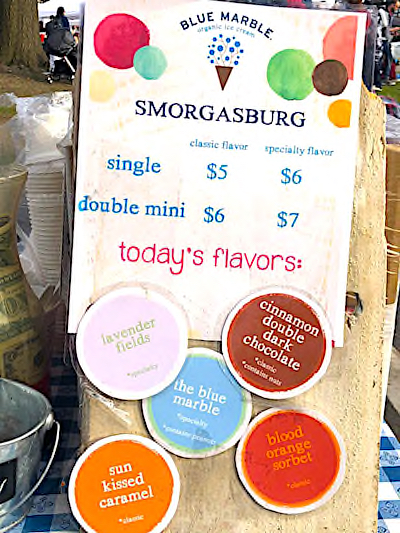 And of course Donuts…by Dough Donuts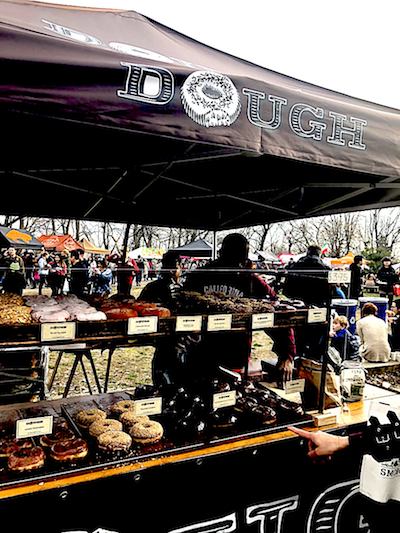 Creative desserts….Ube kitchen's Vegan Filipino-Inspired cuisine….
And delicious drinks…