Would you spend over 100 dollars for an EMPTY bottle of vodka? If not, then you're probably oblivious to the Trump collectibles market. And let's say no more. But seriously, go on Ebay and check out what buyers have been shelling out for Trump's iconic limited edition 24 Karat Gold Label Super Premium vodka bottles. Don't worry about getting drunk, you won't. They're the BEST of course but also completely empty. That's because it ain't easy selling booze on Ebay — it's pretty restricted; you have to be "pre-approved" to sell wine (if you're curious, check out Ebay's alcohol policy). Which explains why nearly all of the Trump Vodka bottles listed on eBay are completely empty, right down to their caps removed. Can we say hashtag "sad" ? I did spy one lone mini bottle that contained a liquid & a sneaky "read description" a few weeks ago. I noticed it quickly vanished. Perhaps removed for violating Ebay's liquor policy or perhaps sold to a rabid collector. Gone. Oh well. At any rate, Trump Vodka is hotter than Stormy Daniels circa 2000.  By the way, Stormy Daniels attended the Trump Vodka launch party at Les Deux on January 17, 2007 in Los Angeles…But so did a lot of other celebrities, including the Kardashians (and they looked very different from the way they look now but that's a whole other story…). Anyhow, for an interesting trip down memory lane, check out the photos from the 2007 vodka launch where Ms. Daniels is featured way in the back on page 2.  As always,  this is simply an observation, no conclusions drawn because we're not that kind of  website.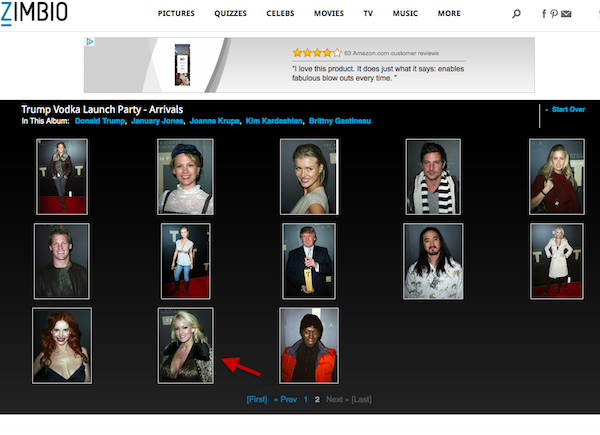 Selling on Ebay for big bucks – Trump Vodka 24K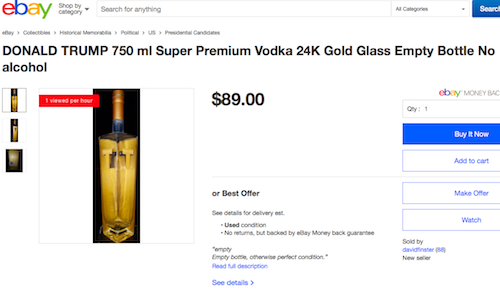 Super Premium and super collectible – Ebayers are buying empty bottles per the policy, but they're still selling well.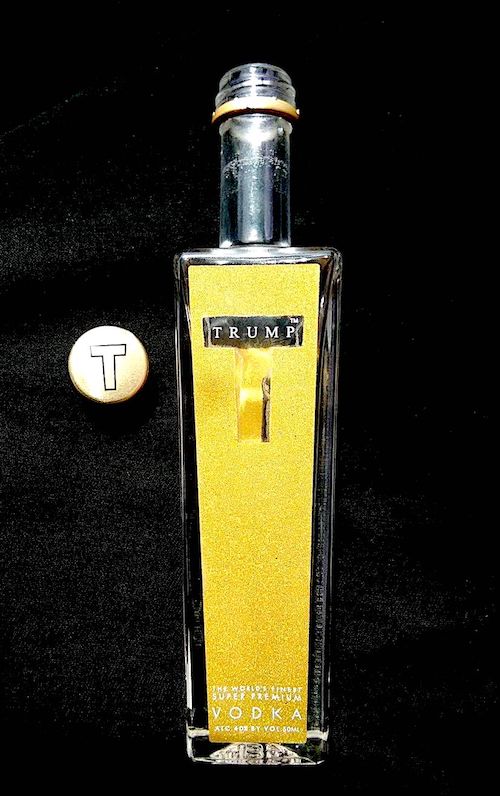 Collectible appeal – Trump Vodka bottles are highly sought after by a variety of collectors and appeal to a wide audience.  Ranging from those who collect bottles to celebrity memorabilia to items of historic interest. The Trump Vodka bottle certainly has a unique appeal for collectors of all kinds.