A well-kept secret, the Long Island Hospitality Ball (LIHB) is one of summer's best wine and food events. Held annually at the Crest Hollow Country Club in Woodbury, it's hosted by the Baldwin Family to benefit The Carol M. Baldwin Foundation. Many online sites will tell you it's "the premiere event in Long Island" etc etc and that's true. LIHB is the kind of party you get dressed up for and go out of your way to be "classy."   This year,however, it was quite a different story. And so this is an informal post with all the juicy details, gossip and stuff no one usually writes about. But I will because…I can. And once you realize how much fun this event is, you'll see why it sold out & be sure to buy a ticket next year to support a great cause.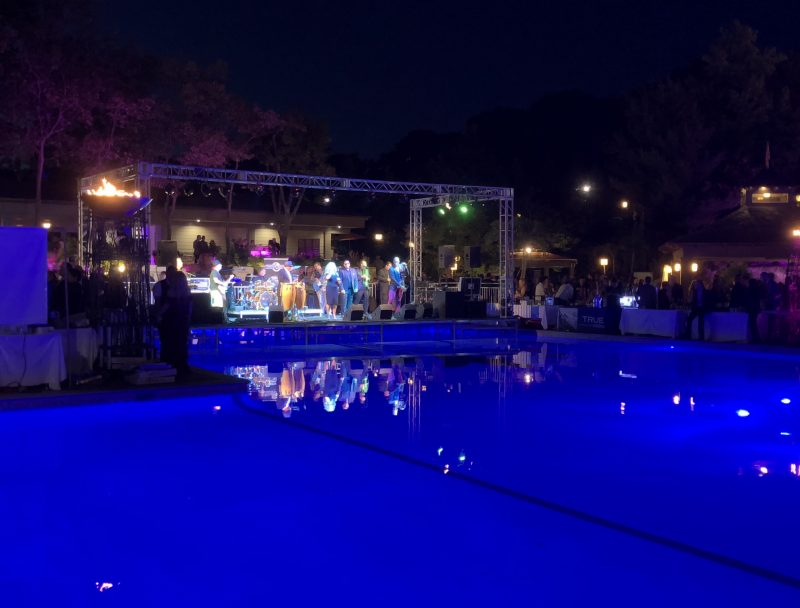 Traffic & Lines….
I'll begin by saying that the traffic to the LIHB was absolutely horrendous on the day of the event. With the help of my GPS system, I embarked upon the long journey to the Crest Hollow Country Club. When I began my trip at 3 PM (the event starts at 7 PM), my GPS indicated segments of mostly green highlighted highway. Yet with every passing moment, those little patches of yellow turned to red followed by highlighted tubes of red lines stretching out longer and longer and longer while the estimated trip time grew from an hour and 3 minutes to an hour and 13 minutes, then to an hour and a half and finally to close to two hours. And as if that weren't bad enough, the other drivers readily engaged in highly aggressive driving styles, cutting me off, failing to yield and acting like they were the only people on the road. No wonder insurance rates are so high out here. Yet I still managed to arrive at my destination before 6 PM. Granted I took a bathroom break or two. Once there, I grabbed my ticket along with my bag and went to park at the mall adjacent to the country club. In the past, everyone I know parks their car in the mall lot because it's nearly impossible to get into the country club parking lot, especially if you arrive after 6:30 PM.  Unfortunately, this year they had signs posted indicating a greater risk of being towed. So I returned to my car, drove around the corner to enter the country club. The line of cars behind the traffic signal wasn't that bad.The real problem was the drivers who kept cutting in front of the line and ignoring the turn signal. As a result, traffic backed up and no one could get in. Finally a group of cars went ahead and I followed them. This placed me be behind another very long line of cars. In the distance I could see two workers talking to people as they drove up followed by cars turning around and leaving. Bad news. When I reach the front of the line, the attendant informs me that the lot is full & if I weren't a VIP, I'd have to go back out and park at offsite parking and take the shuttle. If I were to do so, it would mean arriving at the event late probably around 730 pm. So I decided to simply turn into the general public parking lot and take my chances. As I was pulling in, someone took the last spot. Frantically I drove around the small lot but there was nothing. Luckily I spotted some workers next to a dumpster; they waived me in and told me I could park there. That was very fortunate. So I parked and went over to the country club's main entrance. The entrance was simply gorgeous, beautifully lit with dramatic blazing cauldrons flanking each side. A small crowd collected outside the velvet ropes while a few celebrities were being photographed on the red carpet. I did not recognize any of the celebrities probably because they were local celebrities or something or maybe I just can't see well. Anyway, I waited there for another half hour before they began letting people in. This resulted in yet another long line. The event is organized utilizing printed paper tickets; guests have to scan their tickets and obtain a wristband to gain entry. Sometimes this process moves quickly but today it was slow slow slow. Finally once inside, some of the vendors were up and running but several weren't. As a result, I had no other option except to keep walking around and around and around looking for different foods and drinks as more and more people fill the space around the pool. Glad I didn't wear heels.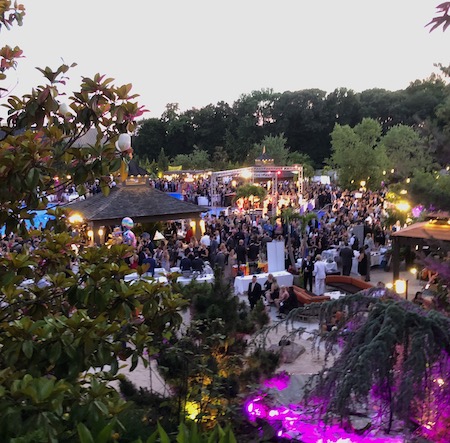 Next, the food and drinks… maybe too many drinks… security gets involved…
One of the first open stations I came across was Ruth's Chris Steakhouse.  Already there was a line. There was one woman ahead of me but the vendor handed me her plate of food instead. I politely declined and handed it to the woman and said "you were first." She handed the plate back to me and said, "no, guests first". I looked and saw she had a press badge. I thought that was very classy of her. I took the steak and sampled it, it was delicious. As the other stations opened, I begin to make the rounds.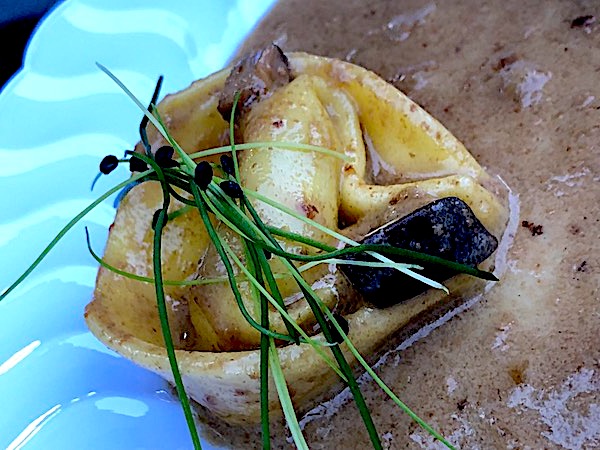 Everything I tried was absolutely wonderful, the problem is there wasn't enough of it (portions were either very small or the lines were so long it was difficult to get to the food). To make matters worse, much of the food ran out at around 9:30 PM. This may not sound so bad, but the ticket said the event ran from 7pm to 12:30am. The ticket did not indicate when the food would end. And as some of the vendors started late, I was a little disappointed I didn't have time to try everything. Fortunately, I discovered a few smaller areas (beyond the main poolside area) where food was still available. I struggled to get over there as the main pool area was so crowded, one could barely move.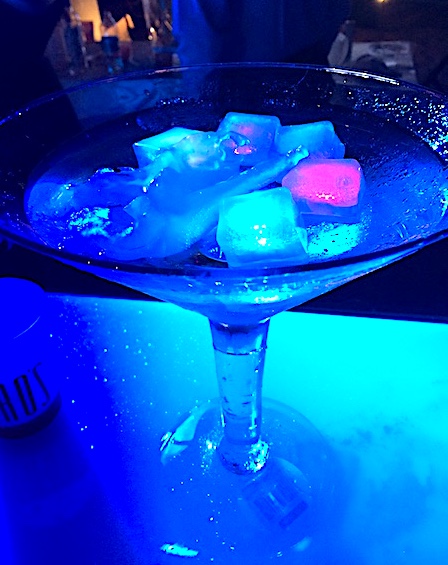 But that was the least of it. As the night progressed, the crowd became more and more intoxicated. Because the one thing they didn't run out of was plenty of booze. Indeed, the wine and spirits were some of the best I've ever seen at any large tasting event! There was literally everything you could imagine there, from great rose wines to delicious cabs to very sophisticated cocktails as well as craft beers & seltzers. The sheer magnitude of the alcohol was absolutely unbelievable. It was so over-the-top, they should've handed out breathalyzers in the swag bag (instead guests were gifted with men's shaving products). While the majority of guests handled their alcohol well, this was not true for everyone. For at some point I'd gone to the bathroom, only to intersect with two security guards dragging a guy out of the party by his armpits. The guy was wrestling the guards and yelling how he bought a ticket and it wasn't fair they were making him leave. At some point he must have vomited and I heard the security guard yell "go get a trash bucket." A few other security guards trailed behind the intoxicated guest as he continued to protest his removal. And while nobody likes to see someone get dragged out of a party, it was something you might expect to see at a local dive bar, not a hospitality ball. But that wasn't all. As I was circling around back to the pool, one of the guest yelled out, "look there's a soprano!" And another corrected him saying "no, it's an actor from the Sopranos." I looked and there he was — American actor Joseph Gannascoli. Excited, I headed over to get a photo. Because that's what I like to do when I'm a big fan of something. "Who dat?" says the Soprano & looks at me, then decides not to take a photo. "Aw," I say "sad face" pointing down 2 fingers. "She just gave me the finger," he says to the pr person. The pr woman is very savvy & interjects "no, she's sad you won't take a photo – here take one" she says and puts us together. A simple misunderstanding leads to some pleasant banter and I learn that Joseph Gannascoli is a highly versatile actor with a great sense of humor (you can view his profile on imdb). So sweet! I take the photo and move on.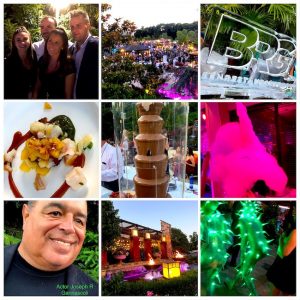 Passing through the crowd,  I overhear guests talking about the stuff drunk people talk about. One guy mutters something very naughty, involving a male body part and his female friend (fill in the blanks). Two overly inebriated gentlemen in suits motion me over "hey baby" and then do the same thing to the next girl who walks by. I feel so special… Still hungry, I circle back around to the pool. A nice guest gives me a big smile and hands me an adorable ring with flashing multicolor LEDs. Most of the guests are very polite and friendly. I'm enjoying meeting people and comparing notes but I'm still hungry. I finally return to the main area, it's slim pickings by this time. Many of the tables are empty and the staff is cleaning up. I spot something green in the distance and zero in on the last plate of guacamole. Another guest comes up behind me & gets upset as I grab the plate off the table. "That was my guacamole!" he yells. I take the guacamole and scamper away. I avoid getting too close to the edge of the pool and head down a set of nearby stairs. I discover an entire  room filled with desserts where I taste some of the best cannolis I've ever had! They're so good, I go back for another round. The guy looks at my quizzically. "Those are really good!" I tell him. "Glad you like them," he replies. I grab a cup of coffee and sit down in the dining area. I love the fact they have fresh coffee readily available, so many events don't. I finish dessert and head back outside. On my way past the stairs, I run into the guy from earlier that evening. "Look, there's the girl who took my guacamole!" he exclaims. I give him a perplexed glance as his girlfriend chimes in "yeah, you're sick." I shake my head and walk away. Gotta love drunk people. Thankfully, the entertainment has arrived – neon decorated characters, space aliens and a girl in a champagne cup. I vanish into a crowd of dancing people. The music is blaring, there's a great reggae band off to the side and another great band located below the pool. This event has everything- great food, booze and entertainment. And a lot of interesting characters…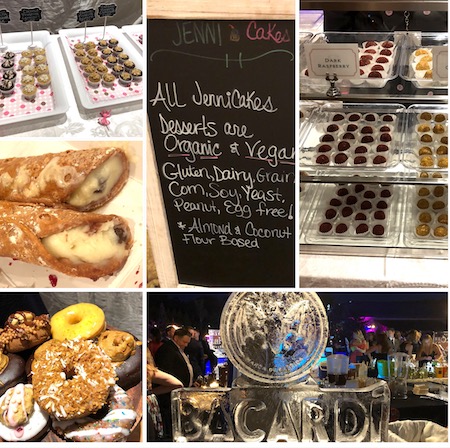 For more on the Long Island Hospitality Ball, please visit the LIHB website at longislandhospitalityball.org.  Thank you.