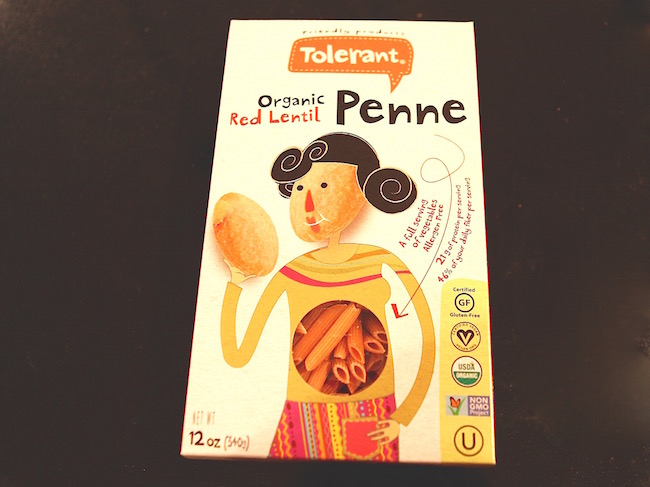 Tolerant Foods offers food allergy sufferers a tasty option – a legume (vegetable) based product line of pastas.
From the Tolerant Foods website:
"About the product:
12 ounces in each package, serves 4 very large portions or 8 side dishes per box
Wheat & Gluten Free, Vegan, Kosher, Organic, Non GMO Verified
Free from all 8 top food allergens, no peanuts, eggs, fish, gluten, milk, soy, tree nuts, shellfish
Manufactured in a Gluten-free and Nut-free facility"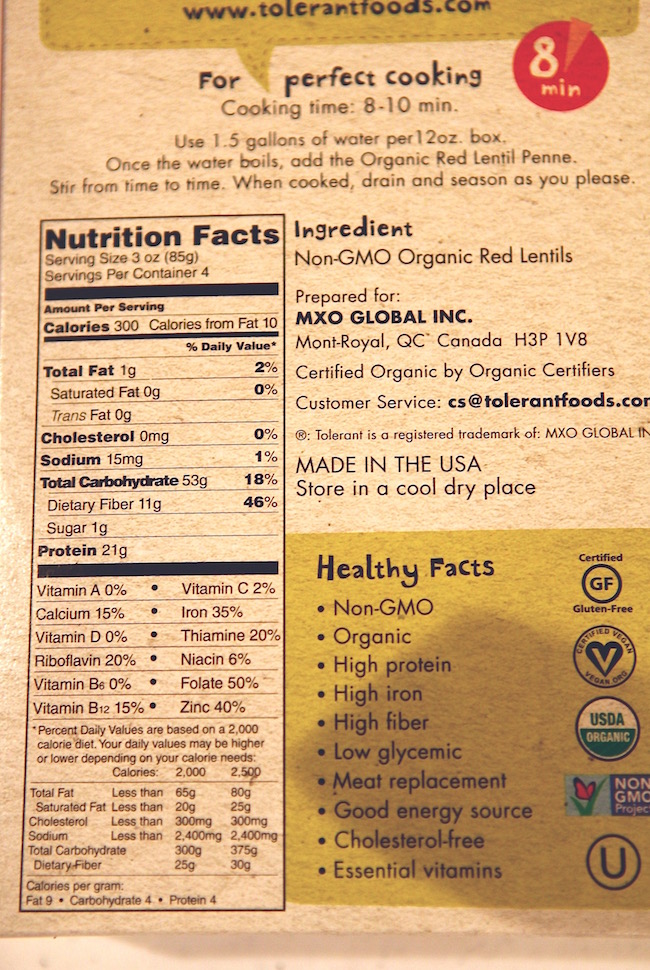 The statistics (see the photo above showing on Nutritional Value) are impressive but how does it taste?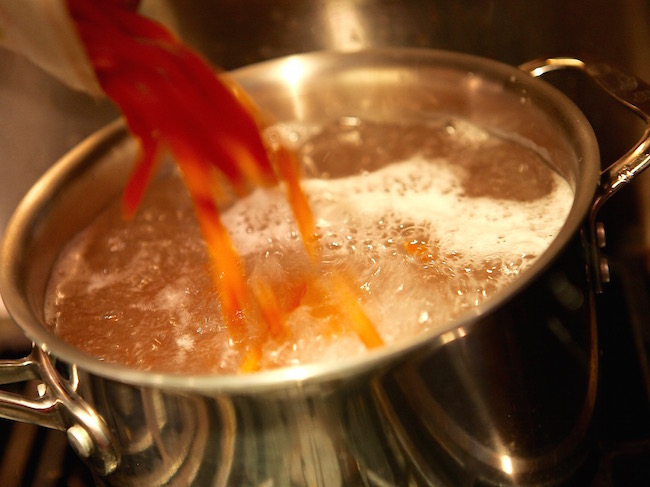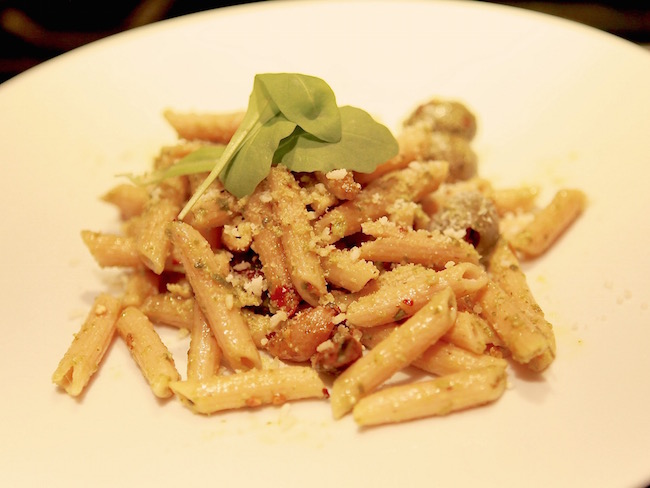 After a bit of experimentation, we came up with a few recipes that worked so well you'd never know you were consuming a pasta made from red lentil beans. The key is to pair the pasta with flavors that accentuate rather than mask its baseline taste. We found that red lentil pasta went extremely well with red pepper flakes and light Extra-virgin olive oil. Simply cook for 8 minutes, drain and quickly rinse. Next add a little olive oil, pepper and crushed red pepper flakes to taste. Garlic and olives also went well when added to the mix, along with some dairy-free cheese. Standard tomato based pasta sauces tended not to go as well with the red lentil penne pasta, although an arrabiata sauce was the exception. We also tested a standard pesto sauce and it went well although not as well as the other options. All in all, we loved this product.  When served to guests, no one could tell it wasn't a "regular" flour based pasta. The only downside to Tolerant Foods red lentil pasta is perhaps the cost, but given the nutritional value, we feel its well worth it. Loaded with protein and nutrition (including high in fiber and iron) and easy to prepare, it consistently produced delicious results.